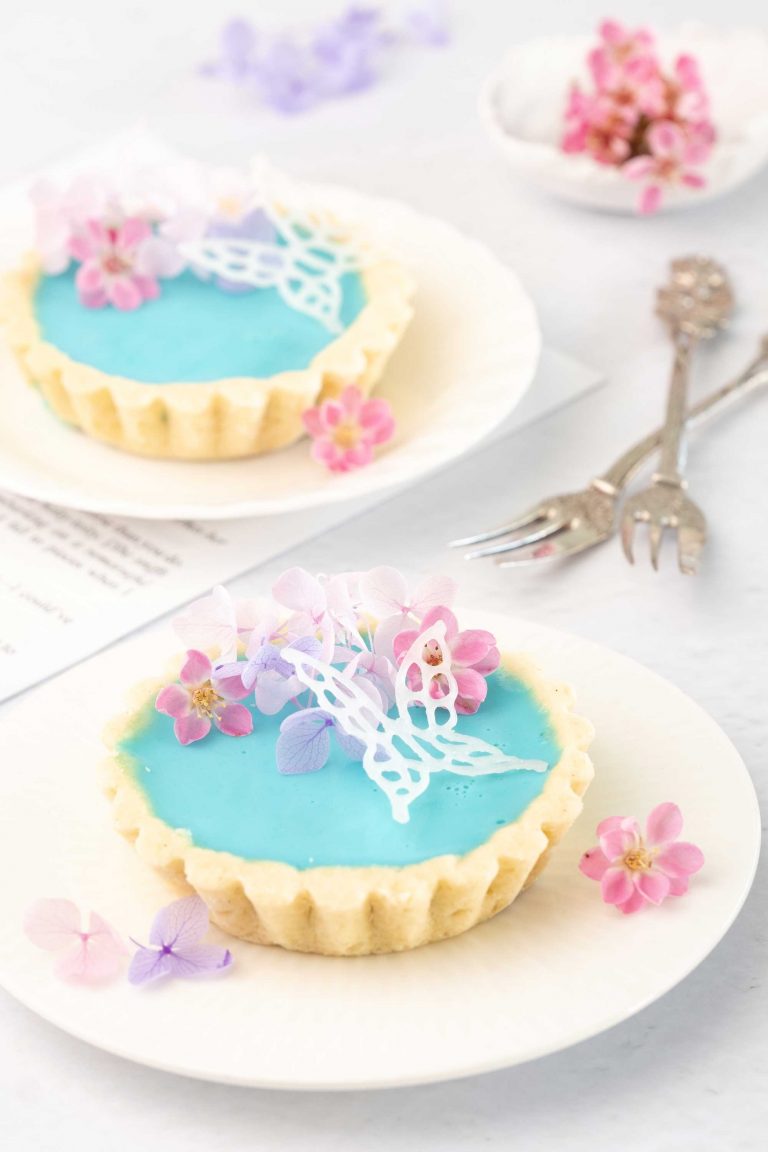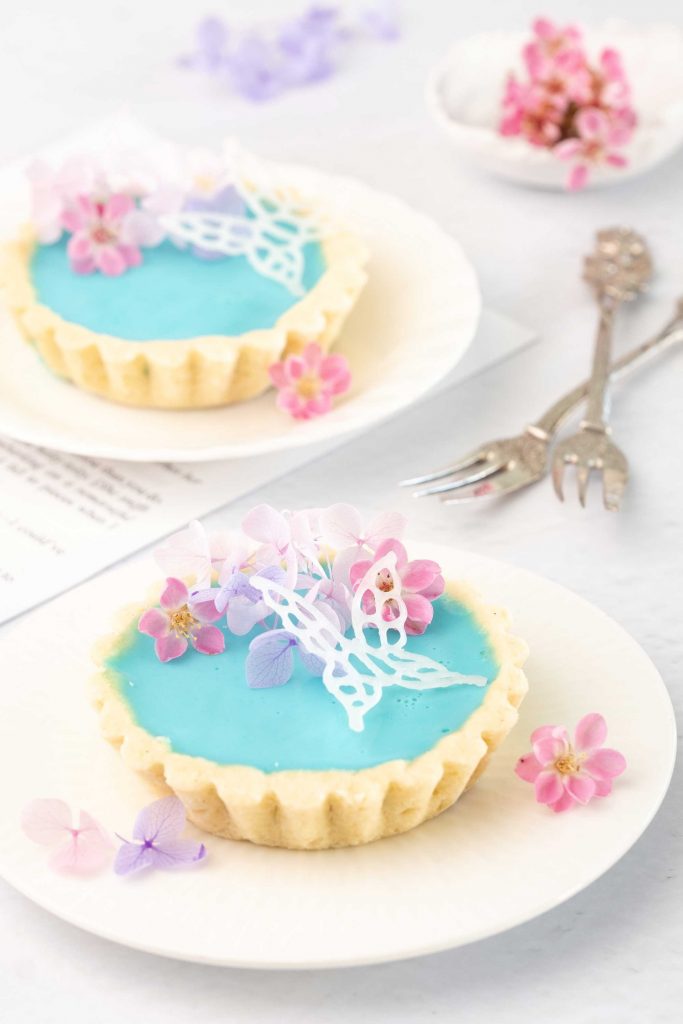 Recipe by @vibrant.foodie, follow of Instagram for more recipes
Please adjust recipe ingredients to suit your dietary needs
Crust
1 1/2 cup gluten free all purpose flour
1/3 cup maple syrup
1/2 cup dairy free butter
pinch of salt
1 tsp vanilla extract
Blend together until dough forms, add more butter or flour if the mixture is too dry or too wet. Press into tin and bake in 180degree oven for 20mins or until it is a nice golden brown.
Filling
1 cup oat milk or other non-dairy milk
2 tbsp maple syrup
1 tsp vanilla extract
1 cup coconut milk
1/2 tsp agar agar powder
60g Sweet William White Chocolate
1/4 tsp to 1/2 tsp blue spirulina powder for the colour (or any other natural food powder) @rawnice
Heat the oat milk, coconut milk, vanilla and maple syrup until it starts to simmer and add agar agar powder. Allow to boil for 10mins to dissolve the agar agar powder. Pour the heated milk over the white chocolate and whisk well. Stir in the blue spirulina powder once it has cooled a little. Pour into the cooled tart shell. Store tart in the fridge before serving.
Decorate with homemade edible 🦋butterflies and fresh flowers.