Made in Australia for over 20 years, Sweet William is one of Australia's most established and loved Dairy Free, Vegan chocolate brands. Created especially for those with food allergies or following a vegan diet, our chocolate is made in exactly the same way as regular milk chocolate, we just use milk alternatives, such as soy, in place of dairy. Made with all natural ingredients, never GMO or anything artificial, Sweet William chocolate is naturally lower in sugar than regular chocolate, but tastes just as good!
All Sweet William products are Dairy Free, Gluten Free, Nut Free and Vegan and come in a range of flavours and sizes for every occasion.
Sweet William is the chocolate that everyone can enjoy!
Sweet William Chocolate is dedicated Dairy Free, Gluten Free, Nut Free & Vegan and tastes so good, you won't believe it's better for you! Australian made and owned, Sweet William is the delicious 'free from' chocolate that everyone can enjoy - because no one should have to go without chocolate!!
Sweet William is totally dedicated to being
All Sweet William products are free from dairy, lactose, gluten, eggs, peanuts, tree nuts and animal products. Sweet William operates a totally dedicated free-from facility and implements strict procedures to ensure our products are free from our listed allergens. In addition, all our ingredient suppliers are screened intensely to ensure that our ingredients are allergen free in line with our brand promise. Sweet William also regularly sends out batch samples for analysis to make sure there are no allergens present. All these procedures combined ensure peace of mind for people dealing with allergies, food intolerances and those following a vegan diet.
Sweet William implements strict procedures and assessments to ensure all products are 100% free from dairy, nuts, gluten, eggs and all animal products. The safety and health of our customers is our number one priority. Sweet William is dedicated to ensuring that our products, processes, people and procedures meet and exceed international food safety quality standards and any applicable legislative requirements.
Sweet William has had a comprehensive Food Safety Program in place for over 10 years and currently meets the International Standard ISO22000. We are audited against the Food Safety Standard FSSC22000 which is benchmarked equivalent to SQF2000 and BRC by the Global Food Safety Initiative (GFSI).
At Sweet William we are committed to providing high quality, natural and allergy safe chocolate products that give consumers a delicious, allergy friendly and healthier alternative to regular chocolate.
Sweet William want to help create deliciousness, happiness, celebration and smiles all round.
Everyone should be free to enjoy chocolate, and that's what we want most!
We never use any artificial flavours, colours preservatives or sweeteners; in fact we never use anything artificial at all! All our products are manufactured in a completely dedicated nut free, dairy free, gluten free and animal product free facility, ensuring complete peace of mind for people with allergies, food intolerances and those following a vegan or other healthy lifestyle choices.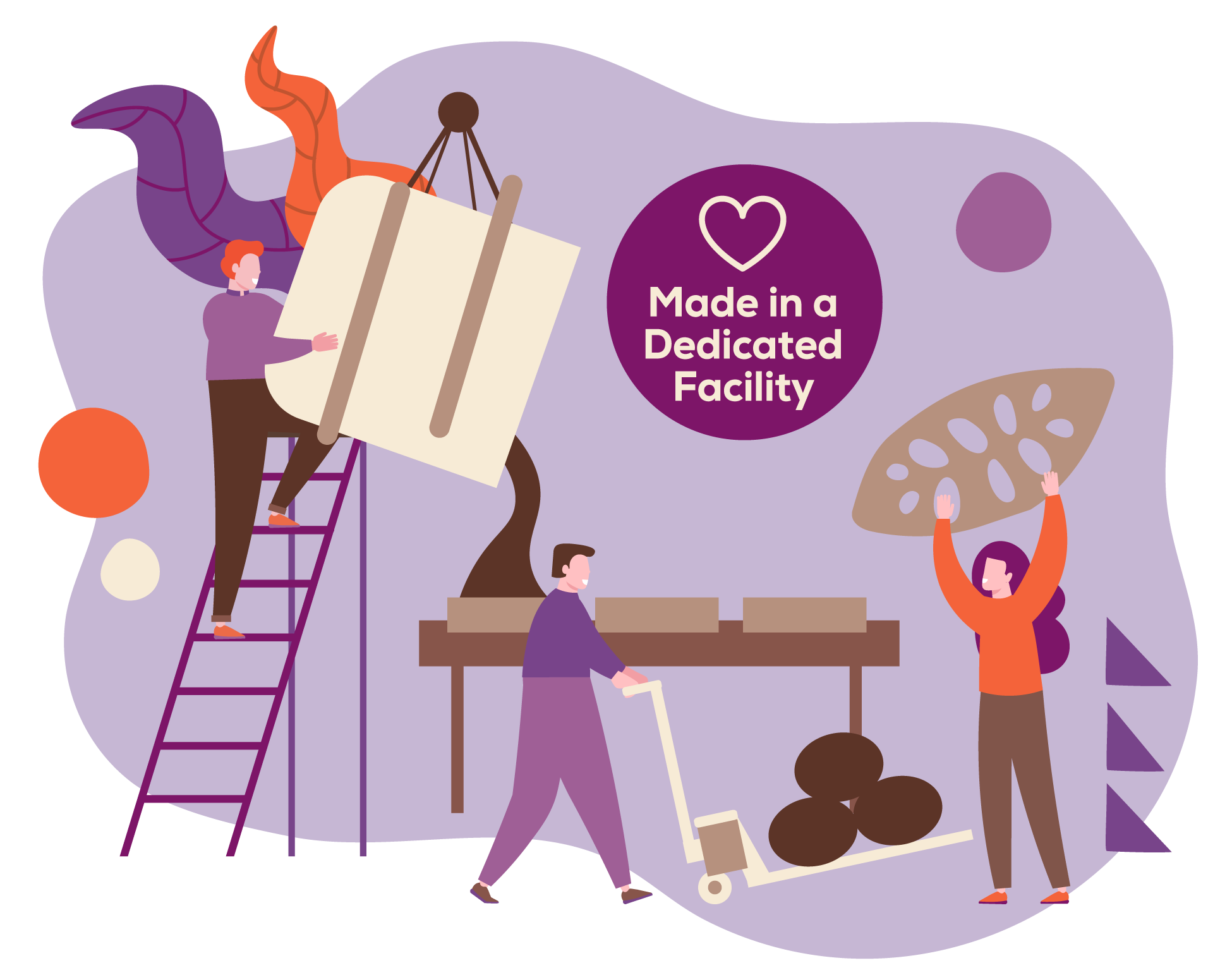 Sweet William also has a No Added Sugar / Low Sugar range made especially for a healthier you. Naturally sweetened with Stevia, you won't believe how good it tastes! Just like the real deal, but better for you. And as always, you can be sure it is also Dairy Free, Nut Free, Gluten Free and Vegan.