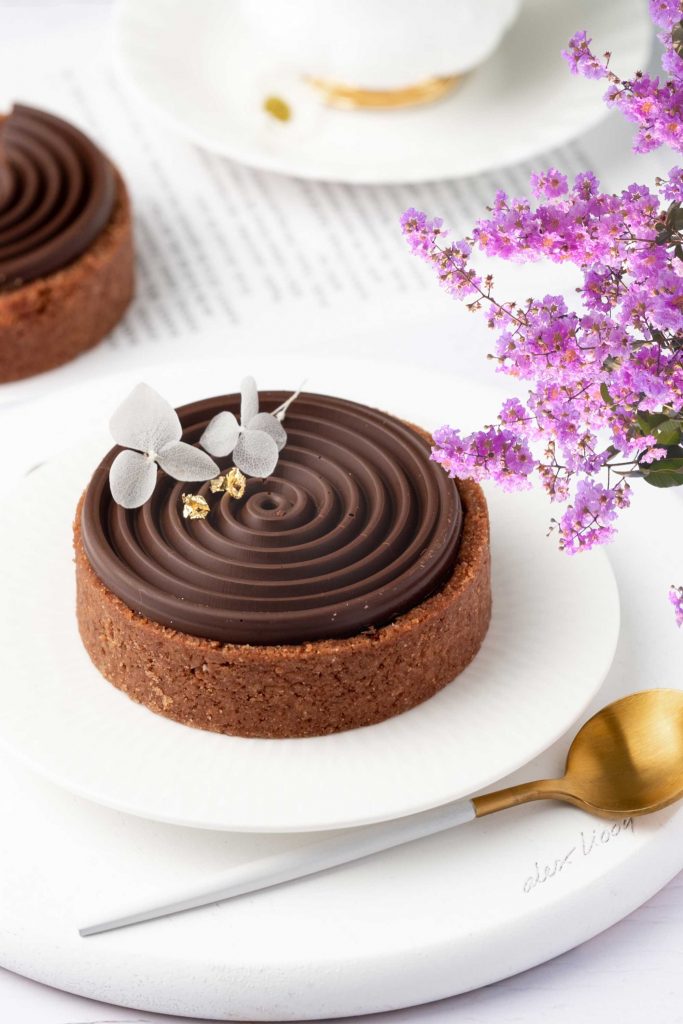 Vegan Triple Chocolate Tart
Recipe by @vibrant.foodie, follow of Instagram for more recipes
Please adjust recipe ingredients to suit your dietary needs
Pastry Ingredients
200g gluten free flour
30g coconut sugar
2 tbsp cacao powder
140g vegan butter or solid coconut oil
2tbsp oat milk and more if needed
Combine all ingredients in a food processor until a dough forms, add extra milk or flour if the dough is too dry or too wet, it will depend on your flour mix.
Chocolate Mousse Filling Ingredients
70g coconut whipping cream @naturescharm_au
100g Sweet William Dark No Added Sugar Chocolate
120g whipped and chilled coconut whipping cream @naturescharm_au
Bring 70g coconut whipping cream to a boil and pour over vegan chocolate and mix until melted through. Once cooled to room temperature fold in the whipped cream. Add to pastry shell and allow to set in the fridge.
Chocolate Ganache Ingredients
100g Sweet William Original Chocolate
30g Coconut oil
Melt together the dark chocolate and coconut oil and add to the mould to set. Add ganache on to tart.