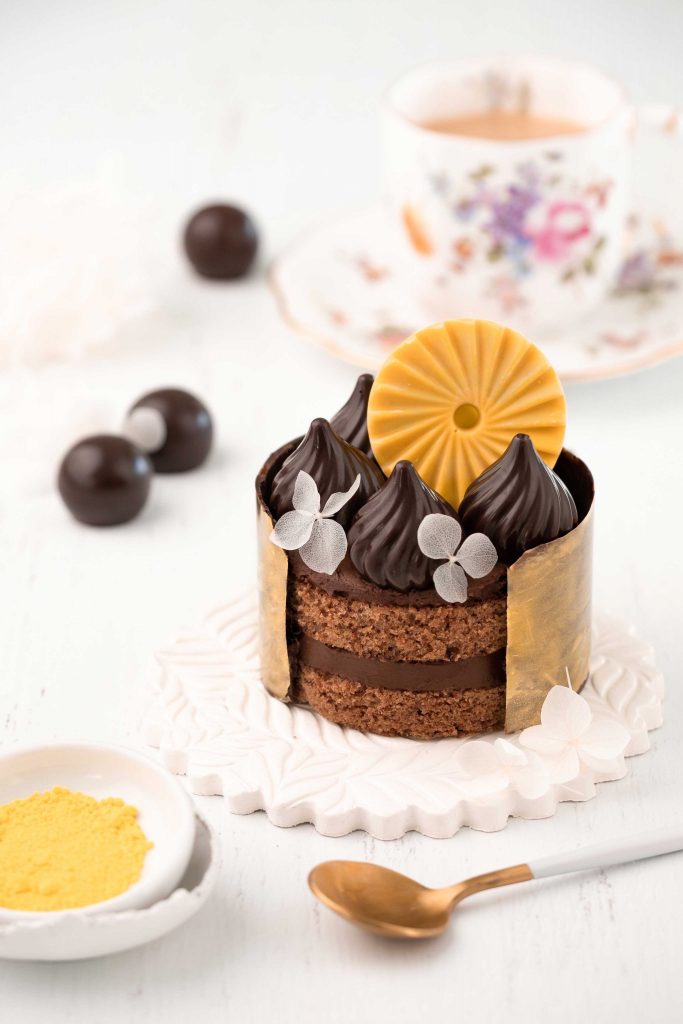 Golden Vegan Chocolate Mousse Cake
Recipe by @vibrant.foodie, follow of Instagram for more recipes
Please adjust recipe ingredients to suit your dietary needs
Cake Ingredients
130g gluten free plain flour
25g cacao powder
1/2 tsp baking powder
1/2 tsp baking Soda
1/4 tsp salt
100g monkfruit sugar
100g coconut yoghurt
60g vegan butter
150g oat milk
Line a baking tray with baking paper. Set oven to 170c. Mix dry ingredients together and then fold in mixed wet ingredients. Pour batter and smooth onto baking tray. Bake for 20-25mins until it comes out clean. Once cooled, cut out cake and place into entremet ring as the base.
Chocolate Mousse Ingredients
70g coconut whipping cream
70g Sweet William Dark No Added Sugar Chocolate
120g whipped and chilled coconut whipping cream  
Bring 70g coconut whipping cream to a boil and pour over vegan chocolate and mix until melted through. Once cooled to room temperature fold in the whipped cream. Pipe onto the cake layer, top with another cake and pipe the final chocolate mousse layer.
Decoration:
Dark Chocolate Ganache
* Golden chocolate collar ( mix yellow curcumin powder from @rawnice with vegan white chocolate and gold lustre before layering over dark vegan chocolate)
* Golden chocolate pinwheel (mix yellow curcumin powder from @rawnice with vegan white chocolate)