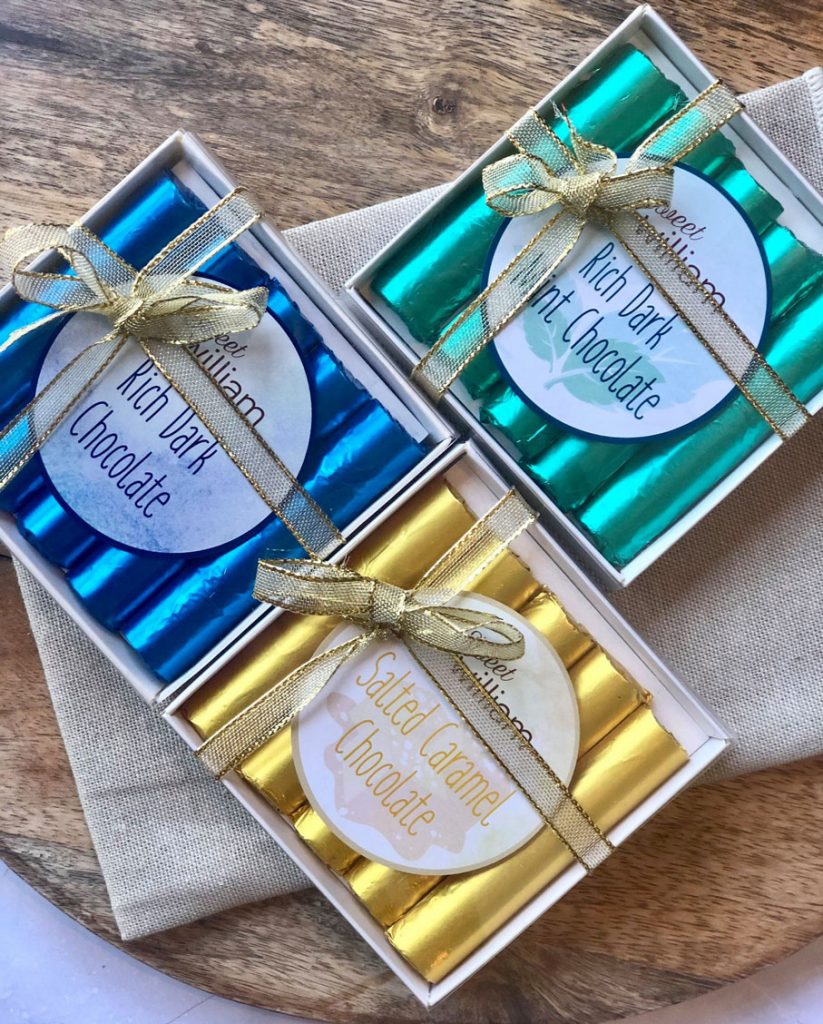 Our NEW limited edition Gift Chocolate Range is now available exclusively on our online store. These chocolates are all handmade and hand wrapped and are available in delicious Rich Dark, Dark Mint and Salted Caramel chocolate sticks. Each gift pack includes 10 individually wrapped, handmade chocolate sticks. Perfect for any occasion, whether it be a gift or just to treat yourself.
Our newest edition to this range is the Coconut Chocolate and Salted Caramel Coconut Chocolate both produced as 25g Snack Bars. The snack bars can be purchased individually or in a pack of three. They are the perfect size for a sweet treat on the go.
As always, all of our products are dairy free, gluten free, nut free and vegan.
We welcome all feedback through our socials.